Ubuntu Linux Support
What is Ubuntu Linux?
Ubuntu is an open source, free Linux distribution. It is an operating system for cloud computing. Ubuntu is developed by the Canonical Community and it is responsible for the funding of Ubuntu. Penguin Technology provides technical support in Delhi/NCR and PAN India level, organizations which want to use open source technology.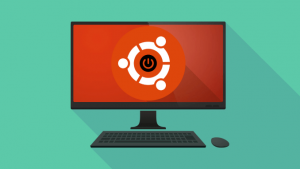 Why choose Ubuntu Linux?
There are many several reasons to use Ubuntu Linux that make it a worthy Linux distro. Apart from being free and open source, it's highly customizable and has a Software Center which is full of apps.
Benefits of Using Ubuntu Linux (Server)
Free of Cost
It offers Regular Security Updates
Ubuntu Server can Scale to Meet Your Needs
You won't have to use as many Machine Resources
Privacy
Free Apps
User-Friendly
PC performance
Free Upgrades
Lightweight OS
Developer Friendly
Production Supported
Ubuntu Technical Support available:
Ubuntu Desktop installation & configuration
Ubuntu Server installation & configuration
Ubuntu OS diagnostics & solutions
Ubuntu installation with RAID system
Migration from Windows to Ubuntu Linux
Installing open source package & services
Ubuntu desktop backup & recovery
LAMP support with Ubuntu
Penguin Technology provides all types of Ubuntu Desktop , Ubuntu Server support in Delhi/NCR. Our team are Linux certified engineers with decades of experience in Linux services. We are expert in Linux Operating system installation, configuration, Linux Server issue troubleshooting, Migrations of application, Update packages with latest patch, Ubuntu Server Monitoring, Ubuntu OS hardening & all type of Ubuntu related service available.   At low cost we offer open source services, we always work on customer expectations and deliver our works on time.
For Ubuntu Technical Support in Delhi, Noida, Gurgaon & PAN India Level, Call us at 08588982487  or mail us at info@penguin-technology.com for immediate assistance.